Sweetheart Fans Halter Top
I finished my newest halter top design for infants/toddlers! I will work this up in the larger sizes also in a different yarn, but this one is worked holding 2 strands of size 10 crochet cotton thread making this halter very lightweight on little ones.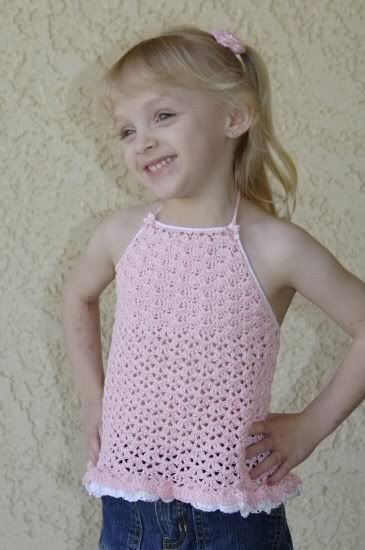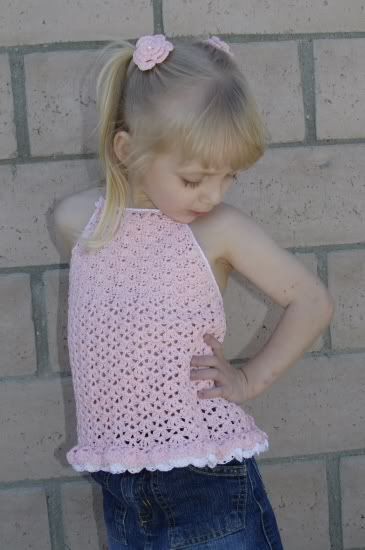 So precious, I just love how it turned out!
I did open my etsy store under chellescrochet and then named my shop Luv 2 Crochet Designs. Thank you all for your suggestions! I will be listing the above halter top in my etsy store and auctioning it at eBay. The pattern will be posted on my website by this weekend. I have 2 other tops to write up the patterns for also.