Sewing Again!
I finally started sewing again yesterday! And I didnt stop until 3:30am this morning. Over doing it a little? :o) I have been wanting to create a knitting needle case/roll for a while now. Well yesterday my new set of needles came in the mail from knitting-warehouse.com, so that put me into action creating a needle roll!
I used fabrics that were on hand, measured my longest needles (who uses those these days anyways?) and made my first needle roll! I used thin batting for cushion, and all I have left to do on it is make the ties and sew the opening closed!
I have more fabric ready to go for my next roll!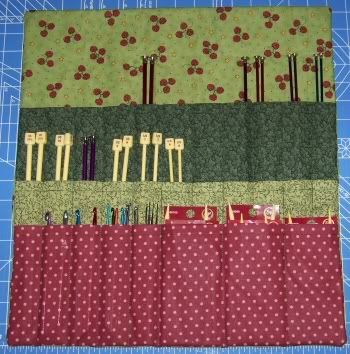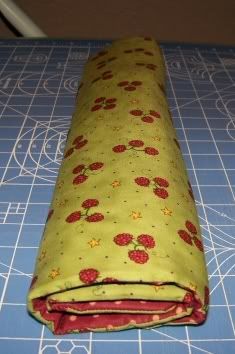 I put the circular needle information in the pockets with the needles, to recall what size they are. I dont understand why the companies cant add a little something somewhere to the circular needles stating what size they are?
Since this is my first roll, Im already looking to improve my next one. I will have 9 bigger pockets (2 on the right on each pocket top to bottom for 6 big pockets, and 1 on the left for each pocket for 3 more big pockets). There's also room for my crochet hooks as you can see. But I need more of the bigger pockets since I am overlapping my circular needles, and I need room to put my measuring tape and scissors.
Yes, I plan on selling these. I cant understand why some people (on etsy) sell either a circular roll or a straight needle roll, and you are paying near $30 for each of them - instead of having 1 roll to hold both?