Hooray for Crochet!
I finally finished writing up the Valentine Halter Top I started last year! Can you believe it? I had it all written up while I crocheted it except for the edging and the different sizes. It took me a year to finally sit down again and finish up the pattern. Good thing I still have the original crochet top to look at!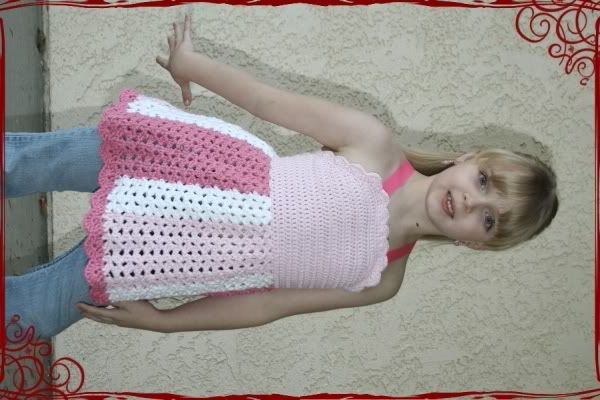 The new pattern can be found on my website. I hope you all enjoy it. It's mainly for intermediate crocheters who know how to change colors by picking up the yarn from the previous row, but if you are an experienced beginner (not just starting out crocheting), then hopefully my full color pictures showing how to do the color changes will work out just fine!
Thank you all for your patience with me while I was on a bit of a sabbatical from creating crochet patterns.