100 Bags
Yes, 100 bags! Some gals from church and I got together yesterday afternoon to sew 100
drawstring bags
for the Grace Elliott Foundation. The foundation is throwing a baby shower for 100 high risk, low income, pregnant women and a few friends and I got together to sew some drawstring bags for the occasion. My friend was supposed to put together 100 little gift bags to send to the foundation, and when she saw the drawstring bags I made for the girls, we thought the handmade bags would be so much more personal than the ladies getting little paper bags as their gift bags. So, yesterday we recruited a few more of our friends from church (and my 2 sisters) and we had a sewing party. We cut fabric, pinned, and sewed. We did not get any bags completely finished yesterday, but we got to the second stage of pinning and sewing of the bags.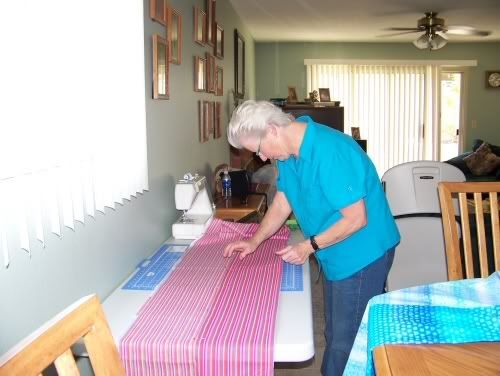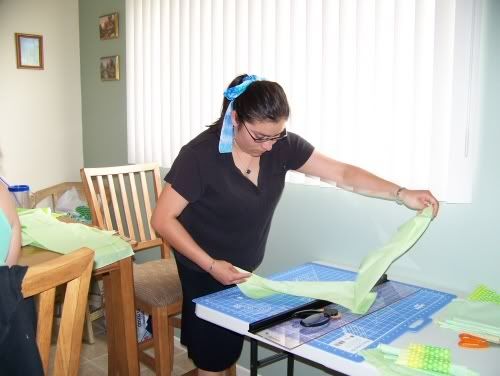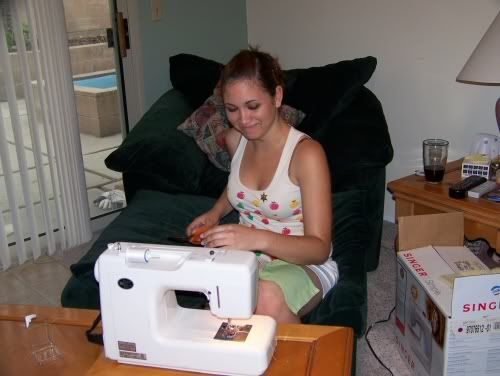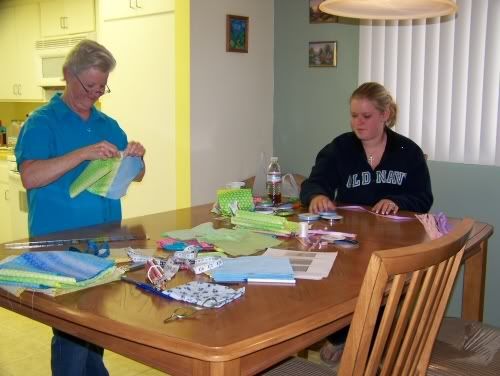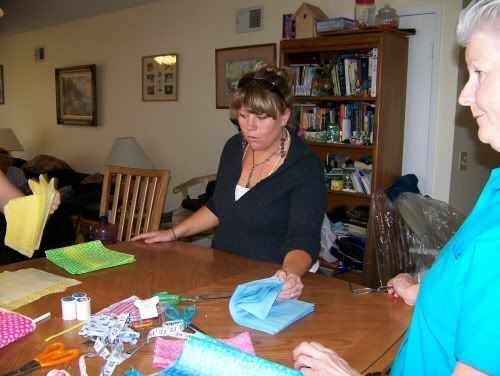 So this morning at 8:30 am, my husband and I began sewing more bags hoping to get at least half of the 100 done by this evening. My sister and friend came by this afternoon to help sew and add the ribbon to the bags. Our Pastor is driving down to Los Angeles (where the center is) tomorrow and will be taking down the bags that we finished today, and since we did not get all of the bags finished today we will have to mail them down there before the baby shower. We did get 48 bags to him this evening and will be dropping off another 15 or so bags in the morning before he leaves.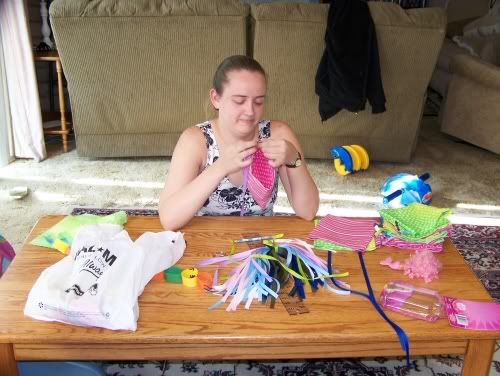 HUBBY
ME!
I am very sore from bending over a sewing machine most of the day yesterday and all day today, but I know it will be very worth it when those women get handmade bags that were made with love for them. Making them something shows more love than grabbing 100 paper bags from the store and sending them.