More Jewels!
I have been having fun lately with my jewels! I made my daughter a gymnastics bag for when she goes to her meets, she can put her warm up suit and grips in her bag. The team doesnt have a team bag yet, so I made her this so her coach doesnt have to carry around their warm up suits all evening while they compete!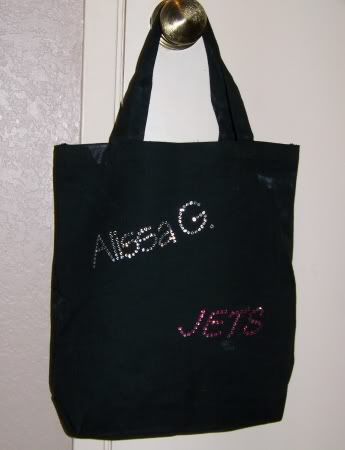 Here's the shirt I bejeweled for myself when we go to the meets ~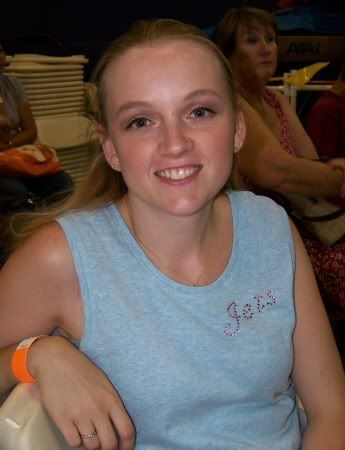 And the girls' coach's shirt that I did for her ~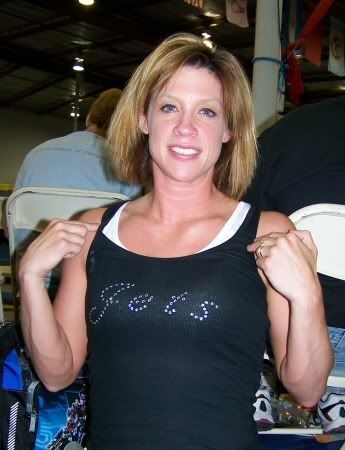 Now to make another bag for my other daughter with her name on it too! Just having a lot of fun with these :o)
Here's my silly girl at her first preliminary competition last week ~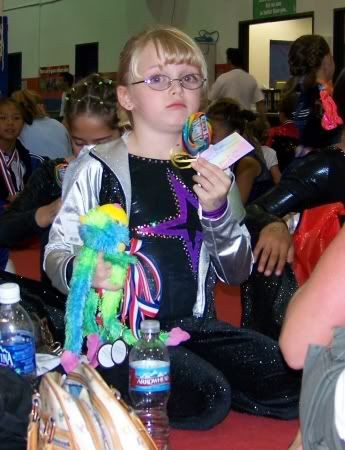 Only 2 more sanctioned meets to go! Then she can relax and do the non sanctioned meets with my older daughter (who did not do the sanctioned meets).