Weekend in South Lake Tahoe
I am home from my 4 day weekend in South Lake Tahoe! My hubby, my friend and her hubby, and I went to South Lake Tahoe (a good 8-9 hour drive!) for our weekend getaway. We drove up there on Thursday, spent Friday in South Lake Tahoe going on my first motorcycle ride on the back of my husband's motorcycle. He's had his motorcycle for almost 6 years now and last Friday was the first time I got on the back of it. We took a 3 hour motorcycle ride around Lake Tahoe (beautiful!) with a few stops along the way to stretch our legs! We really didnt think it would take us 3 hours to ride around the lake, but we were going pretty slow since it was my first ride.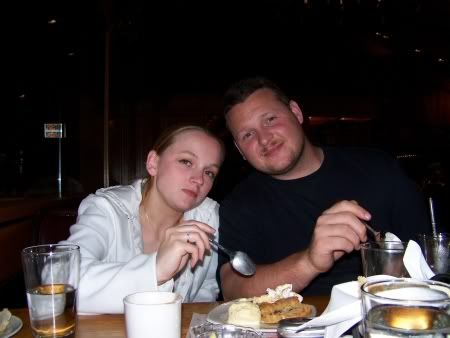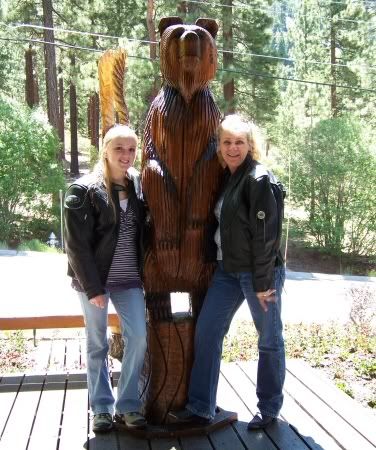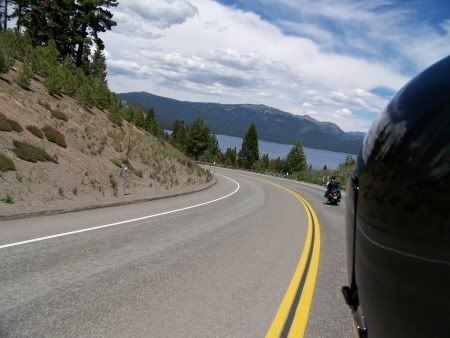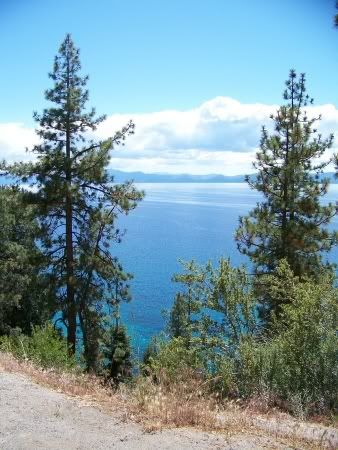 On Saturday we went to Reno, NV to check out some of the casino's there and to get tattoo's! My friend and I got matching foot tattoo's on the top of our right foot. It hurt REALLY REALLY bad! My last tattoo was 10 years ago on my 19th birthday, and for this one we chose it in one of the most painful spots (the top of the foot and the side ribs are the two worst spots as far as pain goes). But, the pain goes away and in return we have this beautiful tattoo :o)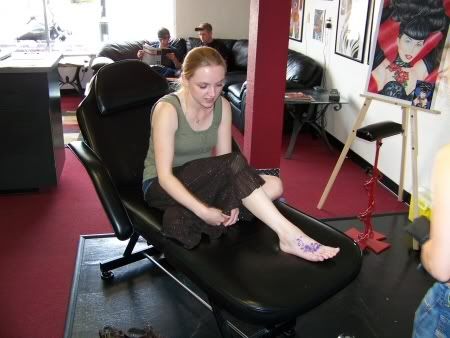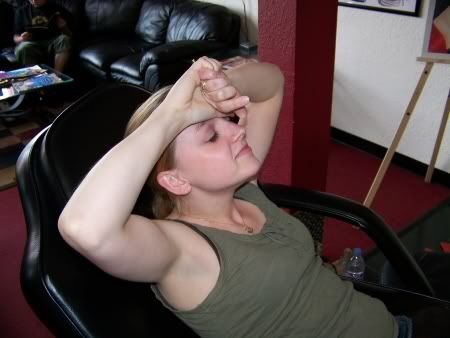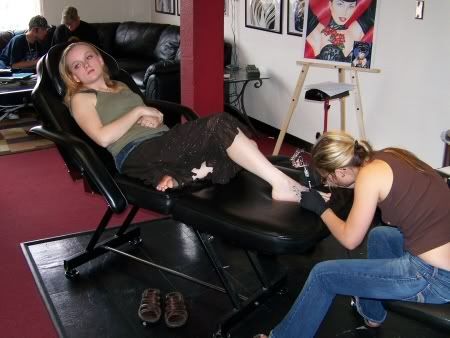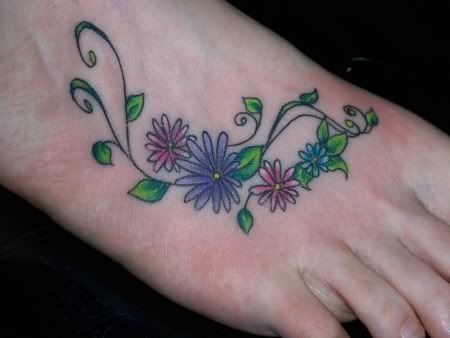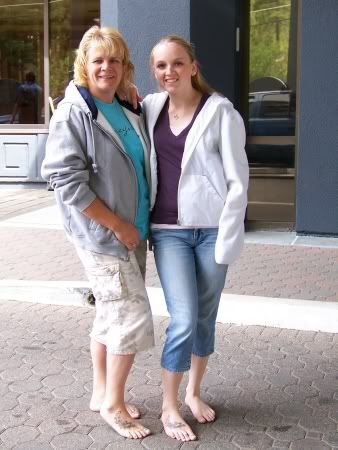 I did get a little crocheting done on the car ride up to South Lake Tahoe. I am working on designing a crochet dress in pink. I have received a few requests for a girls crochet dress, so that's what Im doing! The dress will be a little slow in crocheting it, I am also doing some contracting work for another designer. I am crocheting the finished piece for one of her patterns for her new book. I will give more details when the book comes out! :o)
In the meantime, my cat is pregnant, I have this girls crochet dress to do (I am writing the pattern as I make it), I am doing some updates for a couple of websites, I am babysitting my niece and nephew this month (so there are 6 kids, 4 being my own, in my house), I will be working the pizza booth for our church at the Flower Festival for 4 afternoons in a row, and I am doing the contracting for another crochet designer.
My weekend vacation was definately needed!