Odds n Ends
Well good! It looks like I will be creating the earring tutorial then! Thank you for the input!
I am finishing up the item for the crochet contract to mail out in a couple of days. I will begin working on the earring tutorial after that!
We said goodbye to one of our kittens this last Saturday. She is 5 months old and flew all the way to Florida to be a breeding girl in
Ultimate Rags
cattery. She is a super sweet girl, full of love and cuddles!
One last picture before leaving for the airport ~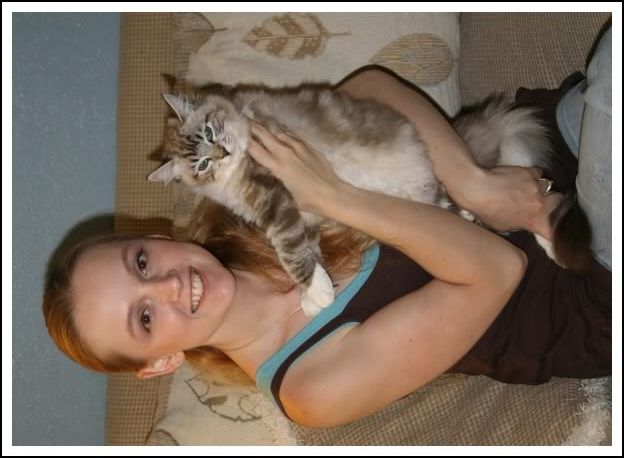 Our newest litter of 3 kittens are 9 days old today! Our other female is due with her kittens in a week! So the two sets of litters will be approx. 2 weeks apart in age. Close enough to play with eachother when they all get older! Im very excited about this next litter and cant wait to see what colors we get from that breeding!
Lena all settled in to her new home here ~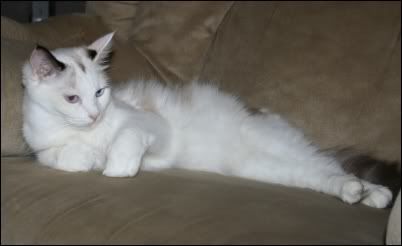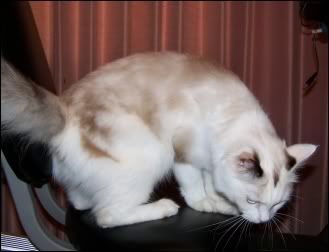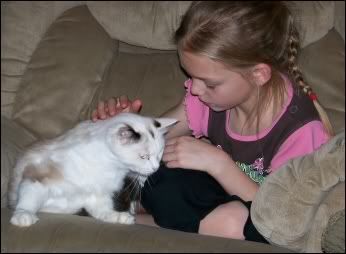 Tessa's kittens at 5 days old ~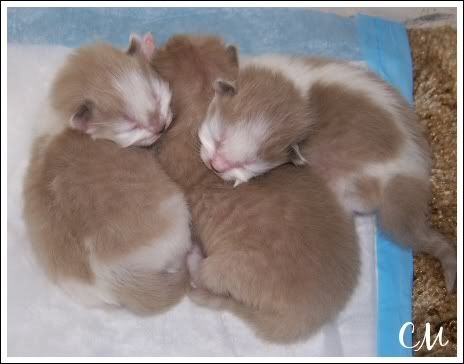 Well, I better get off this computer and go crochet!